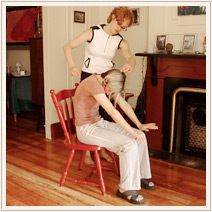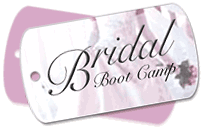 HELP!
I am getting married soon and want to look great in my dress!?
You can totally do it! By exercising for just a couple hours a week and being more conscious of the foods you eat pounds will dissolve. Think about how much time you spend waiting in the subway! Or in line at Macy's - it adds up! Setting aside time to improve your body is worth it and will completely change your life. At your wedding you will not only look great but feel strong and confident!
How much time do I need?
That really depends upon how far you are from your goals - ideally you should lose 2-3 lbs per week. So if your goal is to shed 15 lbs. then you would need 5 weeks minimum. The more time you have the better shape we can get you into! Personally I feel the best measurement is just that...measurements. At every dress fitting the seamstress should have to WORK - meaning that she has to take the dress further and further in!
What will we be doing?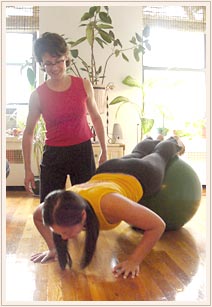 At the first session we will talk about your goals and do a thorough fitness evaluation. How is your flexibility? Are there areas of the body which are weaker then others? What will be the best game plan to develop long, lean muscles effectively and facilitate weight loss? What type of cardio makes you sweat? It's a little know fact , but cardio can be fun...especially to good music! AND...
How is your posture? No matter how "in-shape" someone is, if their posture is bad you won't see it! Have you ever seen a model with bad posture? Posture will not only give the appearance of you being pounds lighter, but will add an elegance to your walk down the aisle.
Having a wedding to get ready for is a great motivator to get into shape. Investing in a regular program will not only get you into the best shape of your life but also help you through what can be a stressful time. With flowers, invites, music, the reception, relatives, in-laws, make-up, hair, the dress, oh! the list could go on and on.....Take a deep breath and take care of YOU!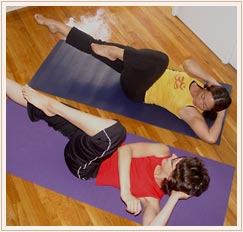 For more info about me and my approach, please feel free to have a look at some of the other pages of my site: Home Page, What We'll Do and About Me. You can return to this page any time by clicking on the link at the bottom of any page. Thank you for visiting!
For a free consultation, please contact me using the form below or email me at abbey@personaltrainernyc.com.
Let's get started!
Recent Press
Look for Abbey's recent fitness articles & interviews in The Beauty Handbook and The Sun. Coming soon: Bride Magazine...




Home | What We Do | About Me | Rates & Contact
Contact Abbey at abbey@personaltrainernyc.com
All Contents Copyright 2004 © Abbey Dehnert, Personal Trainer
New York City, NY, Manhattan, NYC