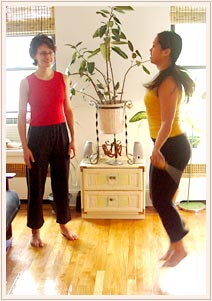 I have been a professional dancer for 8 years, dancing for Ballet Chicago and moving on to modern dance here in New York City. I have been teaching ballet and dancer strengthening classes for five years, and working at Phoenix Fitness Gym in Chelsea.
Staying ready to dance is way of life for me, dancers need much more conditioning than the average person does. Just going to a gym is not enough, just doing one form of exercise cannot keep one flexible, strong, agile and balanced.
This is way I have sought out different types of exercise to keep myself fit and ready to dance. Along with the "The Nutcracker", Pilates, Gyrotonics, Bikram, Ashtanga and Kundalini Yoga have been in my repertoire for many years.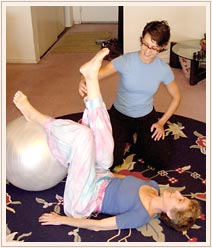 Studying Pilates, gyrotonics, yoga, and weight lifting comparatively has led me to discover how important it is to be specific, not generic with your body.
Based upon your physical structure we will work towards correcting imbalances and pull your body back into alignment. The results? Good posture and you'll be on your way to a great body!